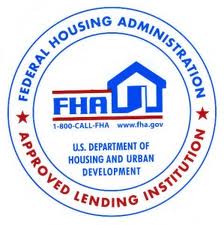 HUD Secretary Shaun Donovan announced federal disaster assistance to victims of Storm Sandy.  "Families who may have been forced from their homes need to know that help is available to begin the rebuilding process," said Donovan. "Whether it's foreclosure relief for families with FHA-insured loans or helping these counties to recover, HUD stands ready to help in any way we can."
The U.S. Housing and Urban Development listed various programs, many available through the FHA, that are available to help homeowners cope with the crisis caused by one of the worst storms to ever hit the Easter coast of the United States.
Disaster relief will be available through Community Development Block Grant and HOME programs that will direct millions of dollars for housing and services for disaster victims.
Immediate foreclosure relief will be granted through a HUD 90 day moratorium on foreclosures and forbearance of FHA insured home mortgages.
Under HUD's Section 203(h) program, the FHA provides insurance to disaster victims who face the huge task of rebuilding or buying another home.  FHA approved lenders who participate in this program can offer eligible borrowers 100 percent financing.
Under HUD's Section 203(k) loan program, homeowners can borrow funds for repair expenses.  Borrowers can apply for this assistance through participating FHA lenders.
HUD will offer state and local governments federally guaranteed loans for repair of public infrastructure and housing rehabilitation.