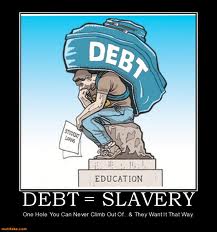 The number of FHA originations continues to spiral downward according to the latest FHA Production Report from the Department of Housing and Urban Development (HUD).
Total applications received for FHA mortgages declined to 71,011 in January 2014 down by almost 49% from the previous year's comparable month.  The large majority of FHA loans are for purchases.  In January 2014 purchase applications totaled almost 46,000 representing about 65% of all FHA loan applications.
Purchase applications in January dropped by 21% from the comparable month of 2013 and far below the loan activity of the previous two years as can be seen in the data from HUD below.
Table 4: Single-FamilyApplication Activity

 

 

CalendarYear

 

 

 

Month

 

TotalApplicationsReceived

 

 

HomePurchase

2012

May

117,221

82,675

Junc

181,801

78,915

Jul

174,516

77,310

Aug

170,187

79,201

Sep

136,120

65,447

Oct

165,740

73,914

Nov

144,196

63,176

Dec

119,772

49,834

2013

Jan

138,929

58,933

Feb

137,925

66,499

Mar

221,598

113,908

Apr

118,173

62,896

May

182,431

101,184

Jun

93,746

57,640

Jul

108,196

69,006

Aug

97,323

64,209

Sep

83,445

58,553

Oct

93,516

62,352

Nov

75,371

49,844

Dec

68,439

46,369

2014

Jan

71,011

45,826
Realtors and loan officers looking for a pickup in volume during the spring buying season may be seriously disappointed. The amount of FHA mortgage loans originated in February continued to plunge according to Inside Mortgage Finance.  FHA loan applications nose dived by 28% in February from January and by over 59% from February of 2013.
Total loan volume for February was only $8.2 billion down from $19.5 billion from last year.  Purchase activity dominated FHA originations, accounted for about 74% of all FHA applications.
The large declines in FHA mortgage lending should come as no surprise to anyone based on the recent movement in mortgage rates and huge increases in FHA mortgage insurance premiums.  A combination of higher interest rates along with stagnant wage growth has priced many buyers out of the market and for many home buyers an FHA loan has become more expensive than competing alternatives.  Reduced demand for housing is also due to changes in buyer attitudes about home ownership which have resulted in more multi-generational housing where children and parents live in one house out of economic necessity.
FHA loans were traditionally the gateway to home ownership for lower income and credit impaired  buyers but has now become a program of dubious distinction.  The traditionally easier requirements for FHA loan approval, including low down payments and high debt ratios, worked out fine for many buyers when housing prices rose every year on the wave of a massive credit expansion in mortgage lending.
Today, the FHA has become a poverty perpetuation trap as unsophisticated buyers with little ability to handle the burdens of home ownership are granted credit that carries onerous debt burdens which lead to foreclosure and financial ruin for many FHA home buyers.  One example of this is the granting of loan approvals with debt ratios as high as 50% if approved by the FHA automated underwriting system.  A 50% debt ratio for housing means home owners are paying out 50% of their gross wages just for the mortgage, taxes and insurance which is an unsustainable financial burden.
HUD should be more worried about putting people into homes they can afford rather than simply making it easier to purchase a home that is unaffordable.