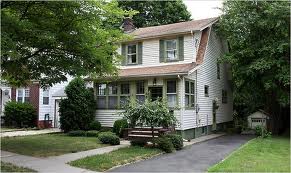 Unfortunately for all of us, there are numerous individuals and companies operating as financial predators against homeowners.  Even worse, many criminals operating financial scams prey upon the elderly who are least able to defend themselves against deceptive offers and high pressured sales tactics.
The Federal Deposit Insurance Corporation (FDIC) has issued a warning in their Consumer News report warning the elderly to be aware of abusive or criminal scams related to the FHA's reverse mortgage program.  The FHA reverse mortgage program (also know as the Home Equity Conversion Mortgage or HECM) is a relatively small part of the FHA lending business.  During December 2011 a total of only 4,635 FHA reverse mortgages were approved.  During the current FHA fiscal year, it is estimated that out of 1.75 million FHA mortgage applications received, only 105,000 of them will be for the reverse mortgage program.
The FHA reverse mortgage program has lately received much negative publicity due to the large number of defaults on the reverse mortgages.  The root of the default problem was due to the absence of income verification by the FHA.  Although a reverse mortgage does not have a monthly payment, the homeowner is still responsible for property taxes, home owners insurance and maintenance and upkeep of the home.  Many of the elderly homeowners who took out FHA reverse mortgages had insufficient income to pay the required taxes and maintenance on the home and are now possibly facing foreclosure on their homes.
The biggest problem confronting an elderly homeowner contemplating a reverse mortgage is the complexity of the mortgage product and the different financing options available.  The FHA reverse mortgage product is so complicated that HUD requires every homeowner to have a mandatory consulting session with a HUD specialist. As can be seen from the high default rate, it is apparent that many elderly homeowners who signed up for reverse mortgages did not fully understand the obligations and risks involved.
Besides the complexity of the HECM, the reverse mortgage is a costly product with many fees involved, the biggest of which are FHA mortgage insurance premiums and layers of fees to the bank or mortgage broker originating the loan.  When you see high priced talent like Robert Wagner or Fred Thompson on television pitching the reverse mortgage program you can get some idea of the fees that need to be charged to cover this high cost advertising.
The FHA and various lenders participating in the reverse mortgage program are now contemplating rule changes to ensure that reverse mortgage applicants can meet the obligations and living expenses associated with remaining in their homes.  Given the complexity of the program and the potential headaches related to bad publicity of foreclosing on elderly customers, major banks such as Bank of American and Wells Fargo have completely exited the reverse mortgage business.
The FDIC warning to elderly homeowners about reverse mortgages also contains a phone number and website that a consumer can access for guidance and help with locating a responsible reverse mortgage lender.
Be aware of scams involving reverse mortgages. These loans enable homeowners age 62 or older to borrow money from the equity in their homes. However, reverse mortgages can be complex products with a variety of risks and costs, and there are many reports of schemes by unscrupulous individuals using deceptive offers and high-pressure tactics to steer senior citizens into using the funds from a reverse mortgage for inappropriate or costly loans or investments. For guidance on the responsible use of a reverse mortgage, including how to locate a lender or a housing counselor approved by the U.S. Department of Housing and Urban Development's Federal Housing Administration, start at www.hud.gov/offices/hsg/sfh/hecm/rmtopten.cfm or call 1-800-569-4287.
The FDIC Consumer News also contains other valuable advice to homeowners on how to spot and prevent financial abuse and fraud.  In summary, the FDIC gives elderly consumers the following advice:
Be very careful when selecting an advisor and contact consumer protection agencies to conduct a background check.
Do not carelessly grant the power of attorney.  A power of attorney allows the appointed person to do everything you can do, including borrowing in your name and taking money from your bank accounts.
Always protect all personal financial information.  Do not give out social security numbers or bank account numbers to people you do not know or who make an unsolicited phone call to you.
Review all bank and credit card statements on a timely basis to look for suspicious or unauthorized activity.
Always take your time when making a financial decision.  Never be rushed into signing anything that you do not fully understand.  If someone is pressuring you and demanding an immediate decision, walk away and also consider contacting the police.
Always remember the golden rule – "If it sounds too good to be true, it probably is".