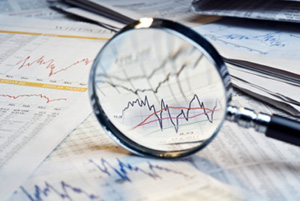 Besides worrying about whether or not the mortgage loan application will be approved, FHA borrowers also need to worry if they are dealing with a reputable FHA lender.
There are serious pitfalls and consequences from dealing with a "rogue" FHA lender.
A borrower applying for FHA financing needs to invest significant time and money applying for a mortgage.  Besides being asked to provide numerous financial documents, a borrower will also have to pay for an FHA appraisal that usually costs $400 or more, credit fees and home inspection fees.   A borrower who is subsequently turned down for financing will wind up paying these fees for nothing.  Some lenders will allow an unqualified borrower to apply without telling them that their risk of approval is very low.  A lender does not make any money unless a loan winds up being approved.  A reputable lender will do an in depth evaluation of an applicants credit and income and provide the borrower with a realistic assessment of approval.
A lender that approves a marginal or unqualified FHA borrower can cause a financial nightmare for the borrower.  A borrower approved for a loan that he is unable to repay will usually wind up in foreclosure.  Besides losing the downpayment money, the borrower's credit winds up being destroyed by the adverse impact of a foreclosure action.
So how does a borrower determine whether or not an FHA lender is reputable?  The unfortunate answer is that the average FHA mortgage applicant has no readily available tools to properly screen FHA lenders as shown by recent regulatory actions taken against two major banks.
1.  HUD recently announced that CitiMortgage, a unit of Citibank, agreed to pay a $158.3 million fine for approving mortgages that should never have been approved under FHA guidelines.  As a FHA Direct Endorsement Lender, CitiMortgage admitted responsibility for stating that "certain loans were eligible for FHA mortgage insurance when in fact they were not."  As a result, the FHA suffered losses on the mortgage loans when borrowers fell into default.
In the press release announcing the settlement HUD had this to say:
Since 2004, CITIMORTGAGE has endorsed nearly 30,000 mortgages for FHA insurance.  Although CITIMORTGAGE certified that each of these loans was eligible for FHA insurance, it repeatedly submitted certifications that were knowingly or recklessly false.  CITIMORTGAGE failed to perform basic due diligence, failed to verify information in the loan file that bore directly on the borrower's ability to make payments on the mortgage, and repeatedly endorsed mortgage loans that contained serious defects and departures from HUD's underwriting standards and thus were not eligible for FHA insurance.  As a result, since 2004, more than 30% of loans originated or underwritten by CITIMORTGAGE have gone into default.  CITIMORTGAGE's default rate soared to more than 47% for loans originated in 2006 and 2007, resulting in foreclosures, evictions, and ultimately depressed real estate values, all to the detriment of the national housing market and the national economy.   These defaulted loans have resulted in HUD having to pay millions of dollars in insurance claims.
2.  Shortly after the announcement regarding improper approval of mortgages by Citibank, the U.S. Government said that Flagstar Bancorp agreed to pay $133 million for improperly approving FHA loans.  U.S. Attorney Preet Bharara of New York said that this was "another stark example of how certain lenders put profit ahead of responsibility by recklessly churning out mortgage loans without regard to the risk that those loans would default or the significant consequences for the individual homeowners who would inevitably default on their loans."
The banks discussed above are major banks that most consumers would likely trust when applying for a loan, but this was not the case for many FHA borrowers.
Ultimately, a borrower must be proactive prior to making the major financial commitment to home ownership.  The first stop for any first time homeowner should not be a visit to a bank or a real estate agent, but rather to an independent financial counselor who can help a borrower accurately determine his financial ability to own a home.
Owning a home is the dream of most Americans, but being approved for a mortgage that cannot be afforded will only result in a financial nightmare for the homeowner.  Please see "A First Time FHA Home Buyer Asks "How Much Home Can I Afford" for a detailed discussion on what steps to take prior to applying for an FHA mortgage.